Welcome to the Grand Fantasia Wiki
Grand Fantasia is a free to play MMORPG developed by X-Legend Entertainment and published by Aeria Games. The game was released in 2009. This wikia is a collaborative resource for the game and is maintained by the contributions of the fans. Feel free to use our forums or chat room to discuss gameplay. All editors are welcome. Come join our community! Download the game at Aeria Games

We are in the process of moving the wiki here from Aeria Games, so please excuse our mess, thanks!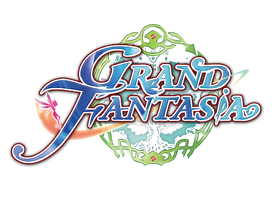 Set in an expansive and carefully crafted fantasy world, Grand Fantasia offers players a variety of innovative and engaging features, including: character and sprite customization, a branching class system, sprite crafting, an incredible menagerie of mounts, player-versus-player (PvP) combat, team-based battlefields, challenging dungeons, epic region and world bosses, a player statue feature, in-game bulletin boards, auction houses, a lover system, robust guild management and communication tools, and a host of quests (solo, party, and guild) that will entertain gamers of all play styles.
Introduction
System Requirements | Getting Started | Character Creation | Game Mechanics | Contacts | Reporting | Technical
Featured
Item Mall | Events Calendar | Official Patch Notes Thread | Official Forum Events
Class Index
Some Helpful Links